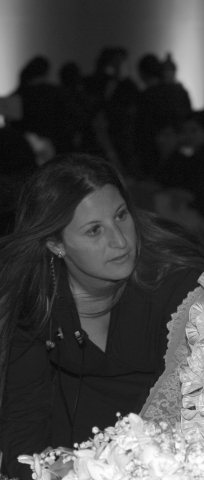 Born and raised in New York, Hillary began her career as a project manager for Manhattan's most famous arena, Madison Square Garden, where she facilitated marketing campaigns for all of The Garden's entertainment entities, including the New York Knicks and New York Rangers. Hillary then joined the team at Matthew David Celebrations. There, she gained exposure to some of New York City's most notable venues, planning events at landmarks like Lincoln Center and The Central Park Boathouse. Early on in her professional life, Hillary experienced both the venue management and party planning sides of the industry.
Hillary moved on to Colin Cowie Celebrations to become an executive producer for more large-scale, international events. She traveled the world for almost a decade with celebrity event designer Colin Cowie, collaborating on projects for high-profile individuals with headline talent and world-renowned chefs. Together, Hillary and Colin conceived the world's most incredible living art projects — from hotel openings in Dubai to royal weddings in Qatar. At Colin Cowie Celebrations, Hillary worked with the best and learned from the best to become the dynamic leader she is today.
Over 15 years in the event and entertainment industry has led Hillary to produce successful events with ease. Her best asset: maintaining attention to detail without losing perspective on the big picture. As the founder of Ruby Stone — created in 2008 — Hillary gets to apply her skills to her life's passion every day. She spends her days making people's dreams become a reality while she's living out a dream of her own. Above all, Hillary values loyalty and compassion and instills these values into her business. Her warm disposition is what sets Ruby Stone apart in a competitive enterprise where sales often take precedence over relationships.
From extravagant celebrations to more personal affairs, Hillary strives to master the art of event planning every day.